Facebook is evolving and changing the lives of billions of people across the globe. With the Facebook advertising feature now it's been easier to do business on this gigantic social platform.
It doesn't matter if you are a small business owner or a multimillion dollars company, Facebook advertising is for everyone. If you don't measure the effectiveness of your Facebook ads it will be a bit difficult for you to examine what works and what not.
To help you get this done Facebook has developed a tool known as Facebook Pixel. This is basically an analytics tool that helps you measure the effectiveness of your ads by tracking actions taken by people on your site.
In this guide, I will show you how to test Facebook pixel is delivering results. If you have installed the Facebook pixel code using the conventional copy and paste to your website code method, I would recommend you to add it via Google Tag Manager.
Because Tag Manager provides you a better interface to modify your code and check for any errors without having to touch your website. If you are new to Tag Manager you can follow our step by step guide to add Facebook Pixel via Google Tag Manager.
To learn more about it, and to gain extensive knowledge on it, visit our home page.
How to check if Facebook Pixel Working Correctly?
1). With Facebook Pixel Helper
Facebook pixel helper is a chrome extension which helps you verify if your pixel is working properly, troubleshoot errors and help you improve performance.
Click the below button to install the pixel helper in your browser.
Once you install the extension it will appear on your browser with a symbol of '</>' with grey background.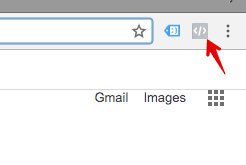 To test your website for a proper Facebook Pixel installation open your website.
If the Facebook pixel tracking code is present on your website it will turn blue showing the number of pixels on your page.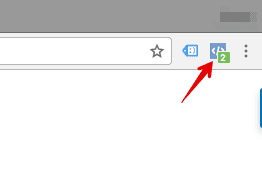 To check the debugging options and data tracked by pixel click on the icon.
If you are seeing the pixels displaying in the pixel helper and the pixel id showing is similar then your pixel is working correctly.
If you are not seeing any pixel(s) loading then there is something wrong with your pixel code.
2. Check your Facebook Pixel code
Before doing anything else the first step your should take is to verify if you placed the pixel code on the right place. There are two things to check for the pixel code.
First make sure you have copied the code between
<!– Facebook Pixel Code –>
<!– End Facebook Pixel Code –>
html tags.
Second option is to make sure you have placed the pixel code before the </head> tag.
If you have still any issues with pixel you can click here for more details or directly ask us on Twitter for frequent help.