Master Your Metrics with Expert
Measurement Tracking
Make Informed Decisions, Optimize Your Strategies, and Drive Business Growth with Comprehensive and Actionable Data Insights
400+ eCommerce and SaaS brands are making better, data-driven actions thanks to MarketLytics
Why setup Measurement Tracking​?
Informed Decision-Making
Harness the power of accurate and timely data to make strategic choices that drive growth and improve the effectiveness of your campaigns.
Optimize Resource Allocation
Identify high-performing channels and tactics, enabling you to allocate your budget and efforts more efficiently for maximum impact.
Continual Improvement
Leverage measurement tracking insights to identify areas for improvement, make iterative enhancements, and consistently evolve your strategies for better results.
See what our partners are saying
"Understanding customer journey and being able to map it is one of the greatest insights we've got from MarketLytics."
"Marketlytics built us a lot of custom metrics that we otherwise were not able to find."
"What I like about Marketlytics is that their plan is specific for us and not generic."
"Hussain (from Marketlytics) has worked with our agency for several years and is an expert in the field of analytics and conversion tracking. MarketLytics has helped with very complex issues innumerable times and we are so glad to have them available to support us "
"I am confident that we have the right partner for BigQuery, Google Data Studio and Business Intelligence in general."
More from us on Measurement Tracking
Learn how to create a measurement plan for your product that will help you measure your marketing efforts and gain business objectives.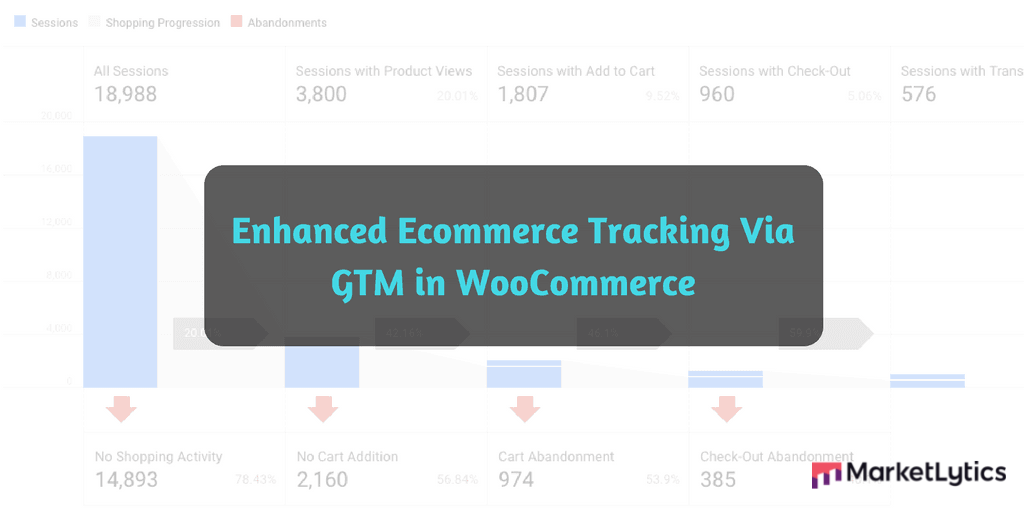 Learn to setup enhanced ecommerce tracking in woocommerce via Google Tag Manager and get your free ecommerce datastudio template.
An in-depth and detailed guide on adding Google Analytics to Shopify and helpful resources to get started with Shopify analytics tracking.